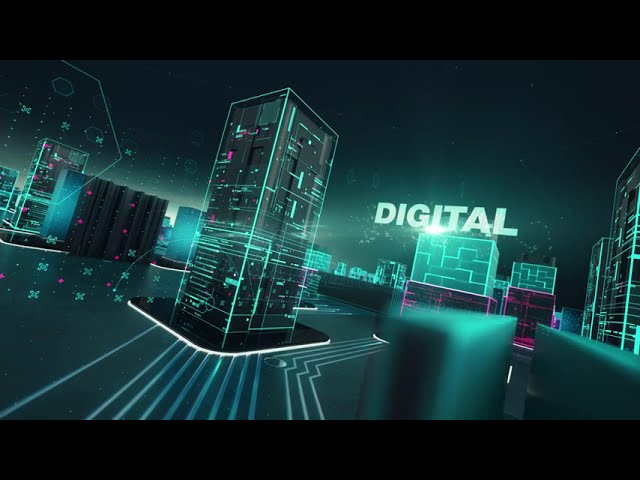 Fascile Technologies
Blockchain, Crypto and Digital Transactions
Fascile
What we do
A new vision for the transportation industry...
The infrastructure bill will upgrade bridges, highways, roads and main streets that are in dire need of repair; build a new national network of 500,000 electric vehicle charging stations by 2030; and provide investments in public transit and passenger and freight rail service.
When you think of these projects, you likely envision hardhats moving major mechanical equipment around, along with jackhammers, excavators and the like. What you won't actually "see" is the technology making it happen, which includes innovative hardware, software and platforms such as Fascile Technologies helping to make the projects more efficient
Fascile Technologies is enabling the workforce in the transportation, pharmaceutical and other industries to benefit from revenues outside of their hourly, salary or contractual compensation. Fascile Technologies is developing MetaVerse communities, NFT's for our users that will become a part of the virtual economies being built everyday. Facebook rebranded themselves to META. This is an indication of where the growth and financial opportunities are headed and our communities will be there!
Blockchain, Crypto and digital transactions are the new way our society operates. Fascile Technologies and its communities will share in the wealth of the future and the future is now.
Imagine shippers, carriers and brokers collaborating on a secure, frictionless network in real time.
Our pioneering technology creates streamlined, paperless processing maintained on a private blockchain utilizing scales, QR Codes & AI to initiate, track and verify load history.
All data is safely and securely distributed to authorized companies, vendors and drivers involved in each transaction. Payments are directly deposited upon load delivery confirmation.
Real-time automation with verifiable attestation for each step in the process easily accessible via computer or smart phone. The result? Orders of magnitude in efficiency gained along with massive savings in time and cost.
How We Do It
How We Do It
The future of transportation logistics
will be powered by blockchain technology
A blockchain is essentially a decentralized, distributed ledger that consists of "blocks" of data sequentially linked together using cryptographic protocols. Data added to a blockchain must be validated by a consensus of peers on the network. Once added, data in a block cannot be maliciously modified without also modifying every block in the chain and gaining consensus from all the peers on the network.
The immutability of the data while at the same time being easily validated by any peer in the network is what gives blockchain technology it's unique capabilities making it a perfect solution for solving the many inefficiencies in the transportation industry…
How the Fascile platform is revolutionizing the transportation industry
Streamlined Payments
With blockchain technology payments are automatically triggered with smart contracts using direct deposits, PayPal, Cash App, Venmo or cryptocurrencies .
Transparency and Better Reporting
Data stored on a blockchain creates an immutable record of activity that is instantly accessible and easily audited.
Increased Accuracy
With a PERMANENT record of activity instantly accessible to all relevant parties clerical errors and fraud can be drastically reduced if not eliminated completely.
Reduce Costs
Verifiably secure and IMMEDIATELY accessible data stored on the blockchain eliminates administrative overhead by 90% on average.
Benefits
Peer-to-Peer Transactions
When you become a Fascile member, you can send money to other Fascile members without a bank in between the transaction. PayPal, Cash App, and Venmo are all examples of peer-to-peer payment systems with a bank account used as the intermediary. With Fascile, you become your own bank.
Benefits
Mobile Cryptocurrency Wallet
Members of the Fascile network can participate in the future of money by receiving and sending cryptocurrency on the Ethereum blockchain.
Benefits
Social Networking
Share documents, photos, videos and private messages with other Fascile members and customers.
Features
Features
Making the impossible, possible with blockchain technology
Fascile's use of state of the art blockchain technology unlocks opportunities and advantages previously unavailable in the trucking industry.
General Contractors, Trucking Companies & Drivers
SIGN UP TODAY FOR FREE
Easy Pay
Fascile's digital network makes payments to drivers, vendors, etc faster, cheaper and less prone to error.
Better Reporting
Blockchain's distributed ledger framework provides a PERPETUAL single source of data attestation that doesn't require a 3rd party for verification. This reduces overhead for data collection as well as reporting.
QR Code Scanning
Fascile QR code technology offers the ability to take advantage of real-time tracking and reporting drastically reducing logistical friction and increasing efficiency
News
Learn more about what we've been up to lately
Partnerships & Associations
Working together to revolutionize the trucking industry
15720 Brixham Hill Ave
Charlotte, NC 28277
Email:
info@fascile.com
Phone:
704-765-6235
We'd love to hear from you!
Subscribe to Fascile Technologies Newsletter